The 2018 Sustainability Report is presented similar to the previous year's report. This Report has 4 sections – Overview, Part 1, Part 2 and Appendix. The Overview covers the information about Genting Berhad and the message from its President and Chief Operating Officer.
Part 1 covers the sustainability approach taken to assess the 5 Sustainability Pillars and the management approach on the sustainability performance indicators for Genting Berhad and its wholly owned unlisted subsidiary, Genting Energy and where applicable, the Genting Group.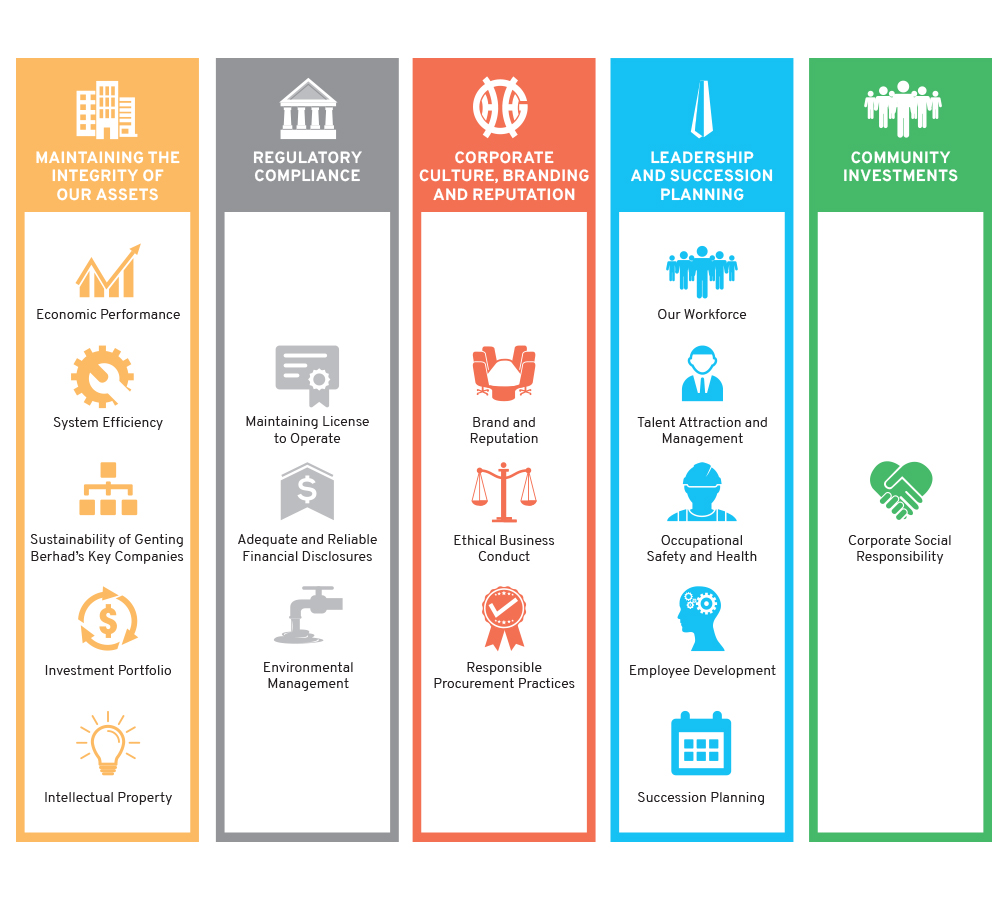 Part 2 covers the summary of sustainability reports of Genting Berhad's listed companies, namely Genting Singapore, Genting Malaysia and Genting Plantations. Each listed company has produced a detailed sustainability report that provided more information on their sustainability performances in 2018. These reports can be found on their respective corporate websites. The Appendix section includes the GRI Content Index that references this Report to GRI Standards 2016: Core option.
In line with our digitisation efforts, the 2018 Sustainability Report is available online.